Get answers to the top 30 questions people ask about intermittent fasting
Unlock tips and help jump start your weight management success
It is a pattern of eating where you restrict the hours that you eat. In my book, and around this site, we refer to this as "eating windows". You open your eating window when you consume your first meal or snack of the day, and you close your eating window after your last calorie is consumed. There is no magic number of hours each person should remain in their eating window, some people have found that 8 hours work for them, for some it is 6 hours, and others will only eat one meal a day. But the gist of this lifestyle is that you are not restricting the types of food you eat, but instead the hours in which you eat.
Fasting Books by Chantel Ray
A great starting place for fasting newbies and new tricks for seasoned fasting experts.
Each book sold individually or as a bundle.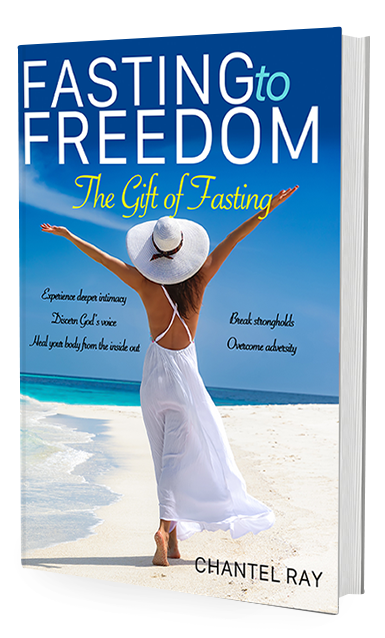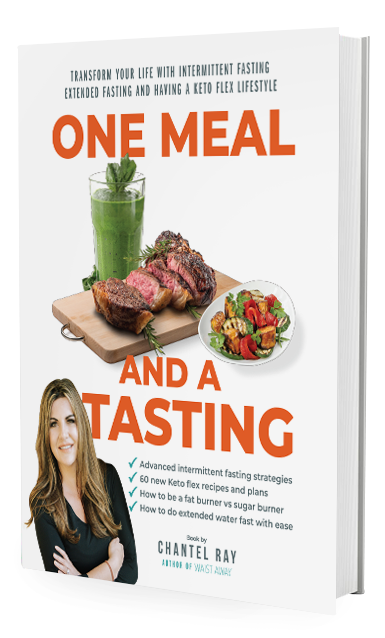 Get all 4 books in e-book and audio book in one bundle!
(Workbook is the only one not included in audio book.)
When you order Chantel ray's new book "One Meal and a Tasting" on Amazon you will receive FREE entry into the next One Meal and a Tasting Masterclass Session.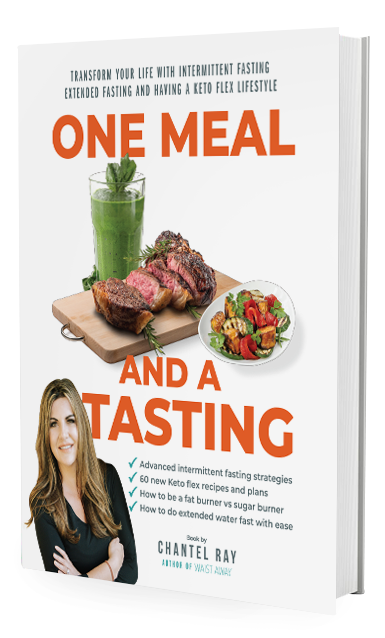 Have more questions? Follow the link below to find the top 30 questions about intermittent fasting!
Ready to feel in control of food and feel good about your body?
Check out a sneek peak of the EXACT course that I and thousands of my clients used to successfully live a life fueled by freedom instead of living in bondage to food, diets, and weight!
Intermittent Fasting (IMF) is a type of scheduled eating plan where you cycle between periods of eating and fasting. The window between meals varies from person to person. Get started with your fasting journey with this FREE intermittent fasting guide!
To bring people closer to God By teaching people the thin principles that people who are naturally thin do without thinking about it and do it effortlessly.
To become the number one Christian weight loss program that helps people build permanent healthy eating habits and to not be in bondage to food anymore.
We believe that maintaining a healthy weight is a skill and can be taught, practiced, and mastered over time.
The results you are looking for are attainable. Check out these testimonials from real people looking for real solutions.
I've tried many different diets, and I'm so glad to have finally found something that fits my lifestyle. I have been Intermittent Fasting and applying the principles found in this book for 5 months now, and have lost 50 lbs […]
I was skeptical when I heard about Intermittent Fasting but decided to give it a try. I have combined Intermittent Fasting with a lower carb lifestyle, and five months later, have lost over 40 lbs and have gained a new perspective […]
My name is Liz and I have an incredible testimony that involves this book! At the end of 2015 I incurred an injury at work that would require surgery to rectify the situation.  After seeing a specialist I was scheduled to […]
Are you in bondage with food?
Take this 60 second quiz to find out
Do you wish you could break free from the bondage of food and finally feel confident in your own skin?
Do you skip pool parties because you don't want to be seen in your bathing suit
Eat an entire pan of brownies after a stressful day at work
Try every fad diet under the sun only to lose weight and then gain it all back again
Count every calorie that goes into your mouth
Overeat in secret and then feel guilt and shame
Work out for hours at the gym trying to burn off everything you ate
Eat when you're not even hungry just because you're bored
Hate your body and lack confidence in public
I've lost about 30 pounds by literally interviewing over 1000 women who had been thin their entire lives and learn their secrets. They've never been on a diet! I asked them questions about what they did because I believe that people can be thin but still be in bondage to things like:
Food Rules
Excessively working out three times a day or more
Counting Calories
Meal prepping for the whole week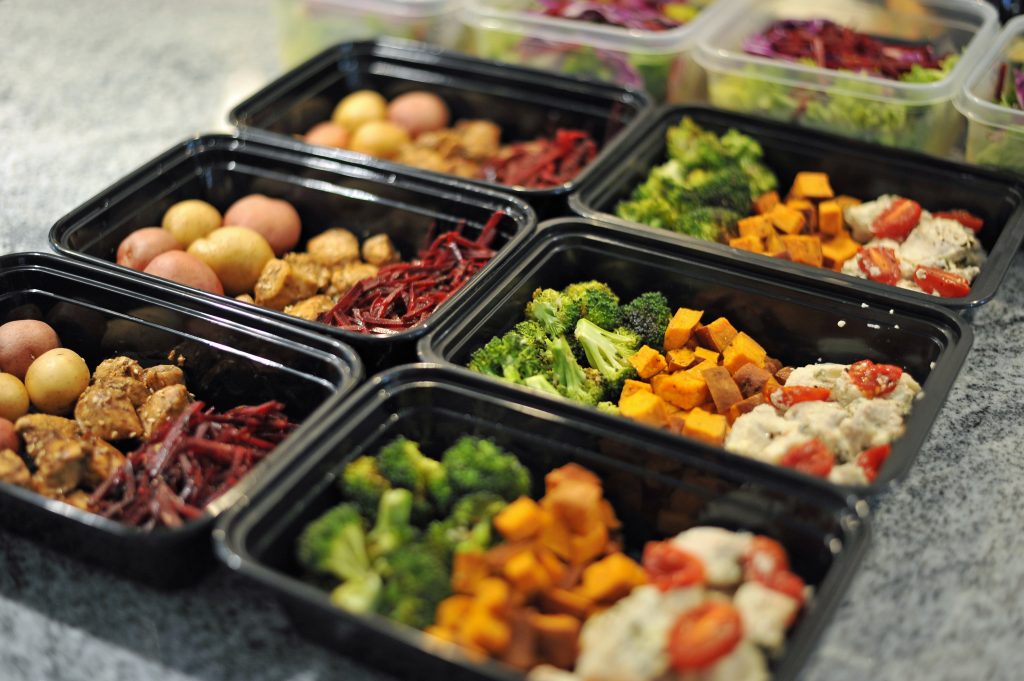 My mission is to teach other people to eat like someone who is naturally thin, and do it effortlessly.
Are you successful in so many other areas of your life but can't seem to find success when it comes to sustainable weight loss and ending the bondage to food?
I understand because I've been where you are and felt what you are feeling.
So what makes me an expert?
It's the lessons I learned from my interviews with the thin eaters. They taught me how to:
Free yourself from the bondage of food
Make weight loss and weight management are effortless
I believe that being in a stronghold to food just weighs you down in every other part of your life. It's almost like being an alcoholic….but with food.
You will learn the things that naturally thin people just do instinctively. I believe that maintaining a healthy weight is a skill, and it can be taught,  practiced, and mastered. If you're following what these thin eaters are doing, you will learn the basic principles of:
Eating when you're hungry
Stopping when you're full
Not depriving yourself.
Learn to follow the 5 principles that thin people naturally follow.
I am 100% against meal plans and calorie counting.  The Chantel Ray Way will never include meal planning or calorie counting because naturally thin eaters never meal plan. They decide what their body is craving, and they eat that!
The Chantel Ray Way PodCast
Available on Podbean, iTunes, Google Play, Stitcher, and Pocket Casts
Every week we answer YOUR questions about the Waist Away program. Whether it be about Intermittent fasting, healthy eating, exercise, supplements, finding true hunger and much much more.
No question is insignificant.  And remember if you send in a question and we don't answer it right away on that week's episode, don't fret!  Due to the high volume of questions we receive, we can't answer all of them in one episode.
I'm so excited because I have one of my very good friends, Catherine Muldoon, who was Miss Virginia. She's drop dead gorgeous. Every time I see here she just gets prettier and prettier. She's got the perfect body, and what we're going to do today is we are going to learn how she stays so beautiful [...]
Okay good. Eure. And she is a thin eater. As you guys know, I've interviewed over 1,000 women who have been thin, they've always been thin, they've not struggled with yo-yo dieting, and going back and forth. So we're going to do an in-depth interview of her and how she eats. So I'm really excited [...]
My name is Kim, I'm 40 years old. I am a married mother of two teenage girls. I've stayed at home with them for 16 years now. I used to teach, and my schedule, pretty much my life, just consists of logistics and keeping it all running and, you know. So my weight fluctuates. So I'm about 130, would be the average I would say […]