Intermittent Fasting Supplements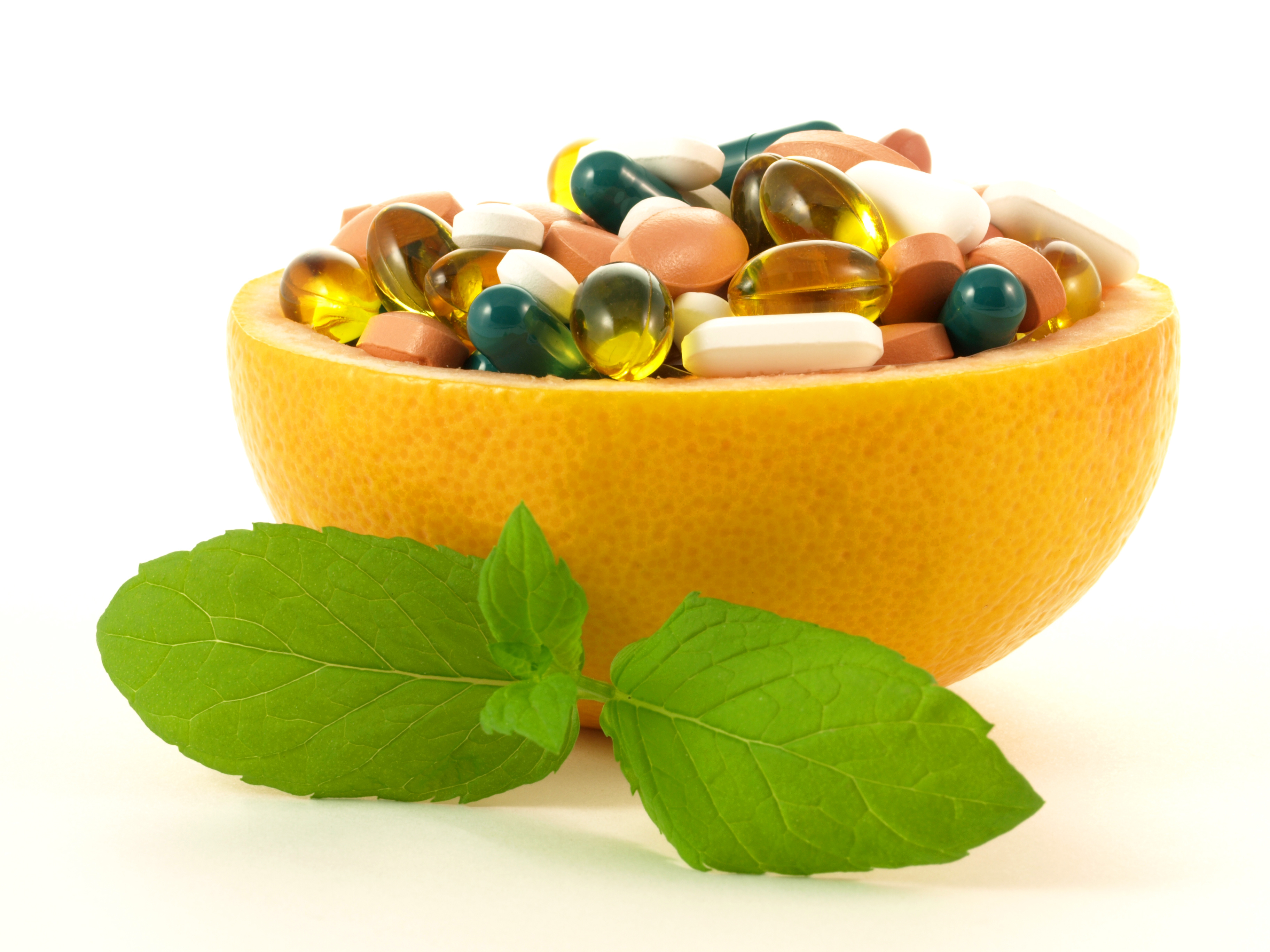 Are you allowed to take supplements during the fasting period? It depends. The point of fasting is to keep your body in a fasted state. This involves not ingesting anything that causes a significant amount of digestive enzymes to be released, insulin to spike or the digestive system to have to kick its motor into high gear. Research supports that certain foods and supplements won't "break your fast" but instead can work to enhance it.
Here are some vitamins that I recommend
Bluebonnet NAC 500 mg Vitamin Capsules
NAC (free-form N-acetyl-L-cysteine) 500 mg

100% Kosher vegetable capsules, vegetable cellulose, vegetable magnesium stearate, silica

Free of milk, egg, fish, crustacean shellfish, tree nuts, peanuts, wheat and soybeans
Spirulina 3000mg Vegan Tablets
Brought to you by Whole Foods Market

3000mg per serving

Functional nutrition
Gaia Herbs Turmeric Supreme Extra Strength Liquid Phyto-Capsules
Supports a healthy inflammatory response*

Supports heart, joint & liver function*

With black pepper extract to aid in the absorption of Turmeric*

Curcumin Synergy: Optimal absorption for a healthy inflammatory response.*

*This statement has not been evaluated by the Food and Drug Administration, this product is not intended to diagnose, treat, cure, or prevent any disease
Jarrow Formulas Alpha Lipoic Sustain, Supports Cardiovascular Health
Promotes Glutathione and Antioxidant Status*

No wheat, no gluten, no soybeans, no dairy, no egg, no fish/shellfish, no peanuts/tree nuts

Suitable for vegetarians/vegans.

Essential for energy production and carbohydrate metabolism

The universal antioxidant
Nordic Naturals - Ultimate Omega Xtra, Support for a Healthy Heart
THE BENEFITS OF OMEGA-3 - Omega-3s are essential fatty acids found in fish oil, and include EPA (Eicosapentaenoic Acid) and DHA (Docosahexaenoic Acid) which have been shown to support overall wellness, including heart, brain, joint, eye, and mood health.* Ultimate Omega Xtra has a 2:1 ratio of EPA to DHA, and 23% more EPA per serving than Ultimate Omega. A more concentrated version of our most popular formula, Ultimate Omega Xtra has more omega-3s per serving than most other omega-3 products.

AN ULTIMATE FORMULA - Nordic Naturals Ultimate Omega Xtra soft gels contain 1480 mg of omega-3s per serving, which exceeds the daily recommended dose suggested by the American Heart Association and has been shown to support a healthy heart.* Two soft gels deliver concentrated EPA and DHA in a natural, easy to absorb form to support your health and wellness. They also have 1000 I.U. of added natural vitamin D3 (cholecalciferol) to help in bone maintenance.*
Slice Of Life Organic Vitamin D Gummy Vitamin Supplement for Adults
Contains 1 Bottle - 60 count

2000 IU of Vitamin D3

USDA Certified Organic by QAI International

Natural lemon flavor and organic colors

Fruit Pectin based free of GMOs gelatin gluten dairy
Nordic Naturals - Omega-3D, Cognition, Immune, and Added Bone Support
THE BEST GOT BETTER: In addition to all the benefits of our Omega-3 formula, each serving of Omega-3D includes 1000 I.U. of vitamin D3, meeting the daily recommendation for children and adults who do not receive adequate sun exposure.

D3 NATURALLY: D3 (or cholecalciferol) is the natural form of vitamin D produced by the body, and is better absorbed and utilized than other forms. Long known for its key role in promoting strong bones, vitamin D3 is linked to other roles in helping to optimize health, including the regulation of the immune system, mood, and sleep rhythms.
Nordic Naturals Vitamin D3 5000 - Potent Dose of Vitamin D3 For Bone Health, Orange
GET YOUR VITAMIN D3 NATURALLY - Nordic Naturals Vitamin D3 5000 offers a potent 5,000 IU serving of vitamin D. The soft gels are made from cholecalciferol, the natural form of vitamin D, preferred for optimal absorption. Vitamin D3 5000 surpasses the daily recommendation for adults who do not receive adequate sun exposure. Support your calcium absorption and help promote healthy bones. It's easy to take these vitamins with their yummy nautral orange flavor.

BENEFITS TO OPTIMIZE YOUR HEALTH - Nordic Naturals Vitamin D3 5000 provides 5000 I.U. of vitamin D in each serving. Vitamin D3 5000 helps replenish the body's stores of vitamin D. Vitamin D has been shown to perform a variety of functions in optimizing health including aiding in mineral absorption. Also, Vitamin D3 5000 help regulate immunity, mood, and the neuromuscular system with just one soft gel a day with food.